What you can expect
from a Passaggi wedding
A professional and personalised ceremonies
Couples who decide to use a celebrant find the event uplifting and enjoy the control it gives them over the style and content of the celebration. The one-size-fits-all traditional alternatives, in a church or in a registry office, do not allow this kind of freedom.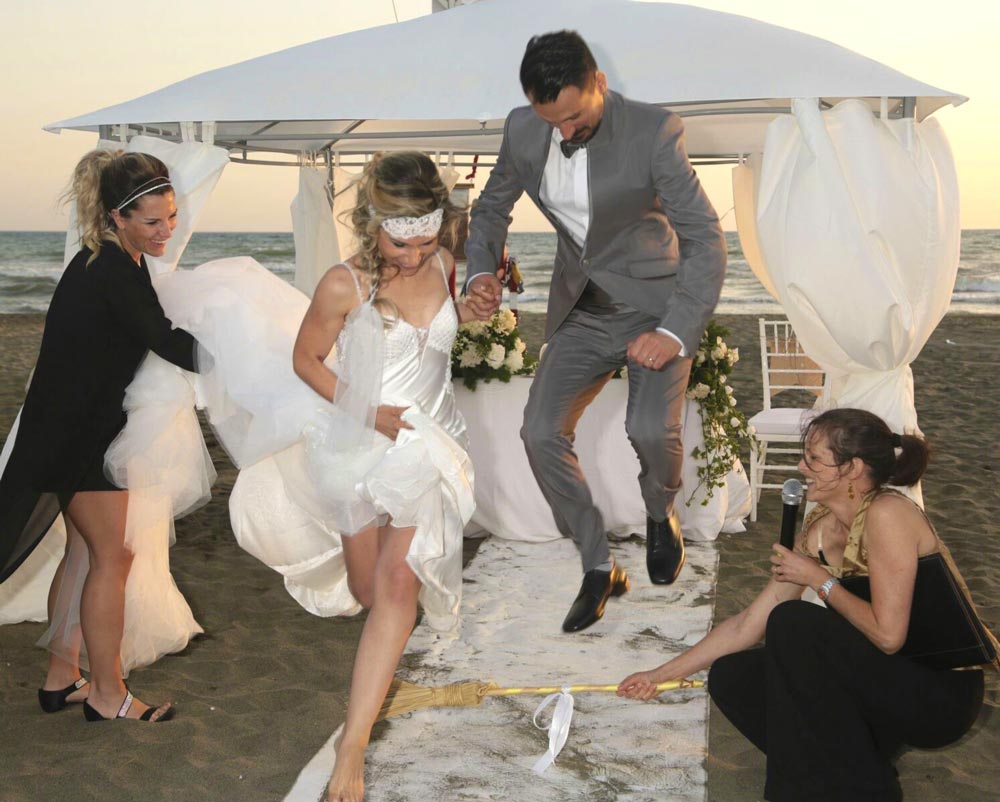 Including traditions which are meaningful to you
Our celebrants believe in maintaining cultural awareness with our wedding ceremonies. We strive to provide a service that recognises the unique personalities of all individuals, being sensitive to their needs, wishes, values, philosophical and spiritual beliefs and cultural backgrounds.
The steps we follow,
working side-by-side with you
After an initial no obligation meeting, in person or over Skype, to discuss your ideas and air suggestions, the celebrant and the couple would work together to plan a personalised and meaningful celebration, in close contact with your wedding planner if you have decided to work with one.
We will suggest, based on the ideas you have expressed, suitable rituals that represent you and your love story, and we will look for ways to involve you (in particular with your own vows) and other important people in your ceremony. We will work on the script of the ceremony and submit it for your approval and continue to work on it until you are completely satisfied that it reflects your dreams and wishes. We will also discuss and include your choices for readings and music.
On the day of the wedding, we will arrive early to meet you and go over last minute details, greet your family and guests and conduct the entire ceremony. We are able to conduct the ceremony in Italian, English, or both simultaneously if you have international guests.
Got questions about our process or the wedding ceremony? Consult our FAQs or to get in touch with us

We are proud members of
It's going to be perfect
Our commitment is to give form and ritual to your promises and to create a ceremony that is all about your love story.
inspiration and insight about Weddings from our blog
We're hard at work to bring you the most inspiring content about wedding celebrations,
stay tuned!